Setup live chat service
Here are the steps to set up the live chat service, which is a free service
Go to the official website of the service
https://txt.me
Create an account from this link
https://app.txt.me/#/registration
An interface will appear - enter your email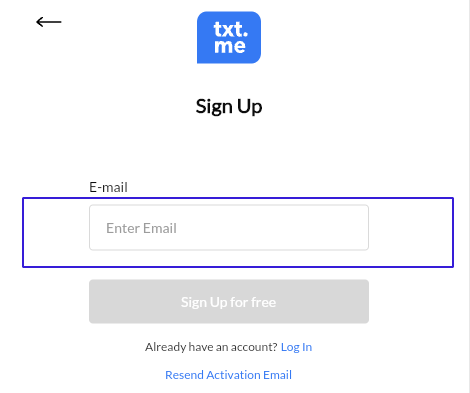 An interface will appear to you with a message confirming that a message has been sent to your mail to confirm its ownership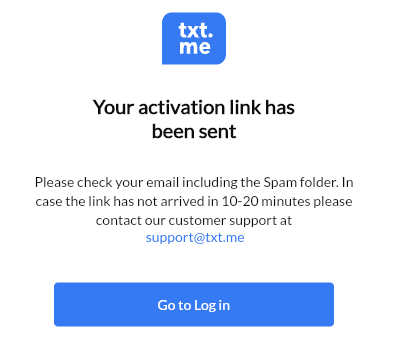 Go to your email, you will find the activation message
If you do not find the activation message in the inbox, search for it in all mail (you will find a message from the address support@txt.me).
Open the message and press the Activate button.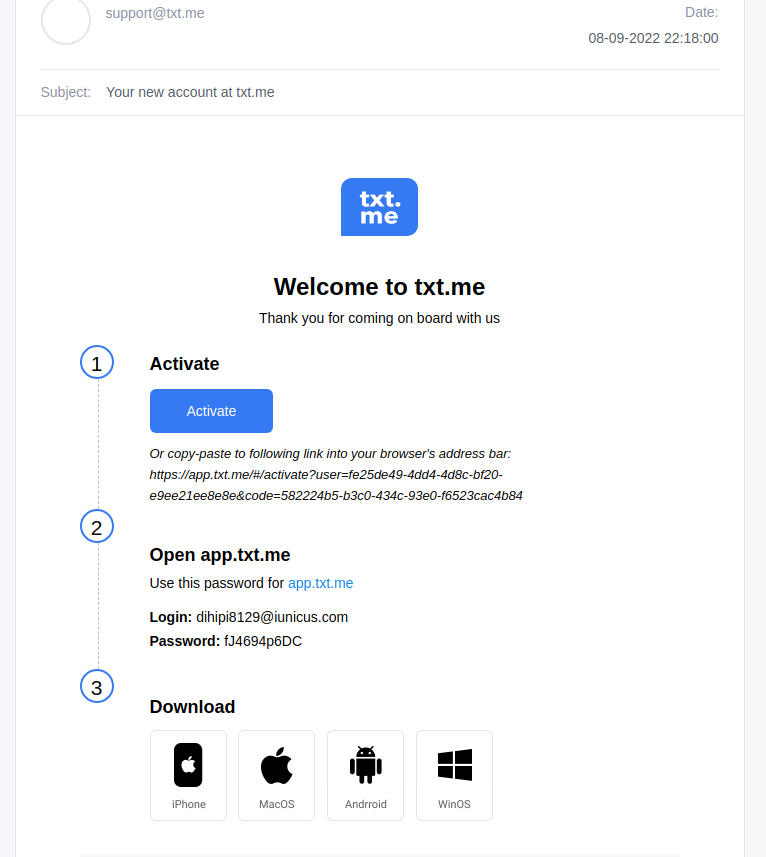 You will see a page like the one in the picture with several tabs
Click on install the chatbox on website
To set up a widget for your store
Knowing that the application allows one widget for one site only for the free plan.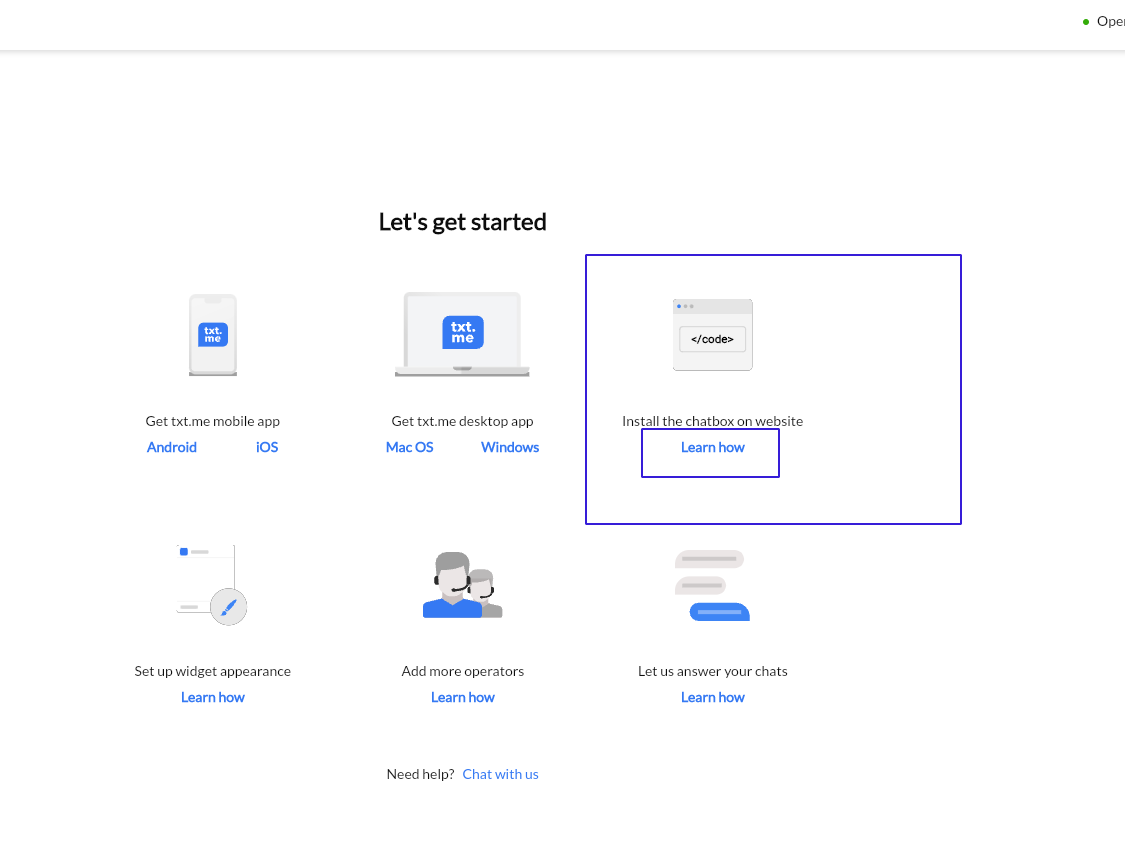 It will take you to your widget setup page (don't worry, it's easier than you think)

The settings page will open to you as shown in the picture.

Click on the Installation tab under the vertical menu on the left pane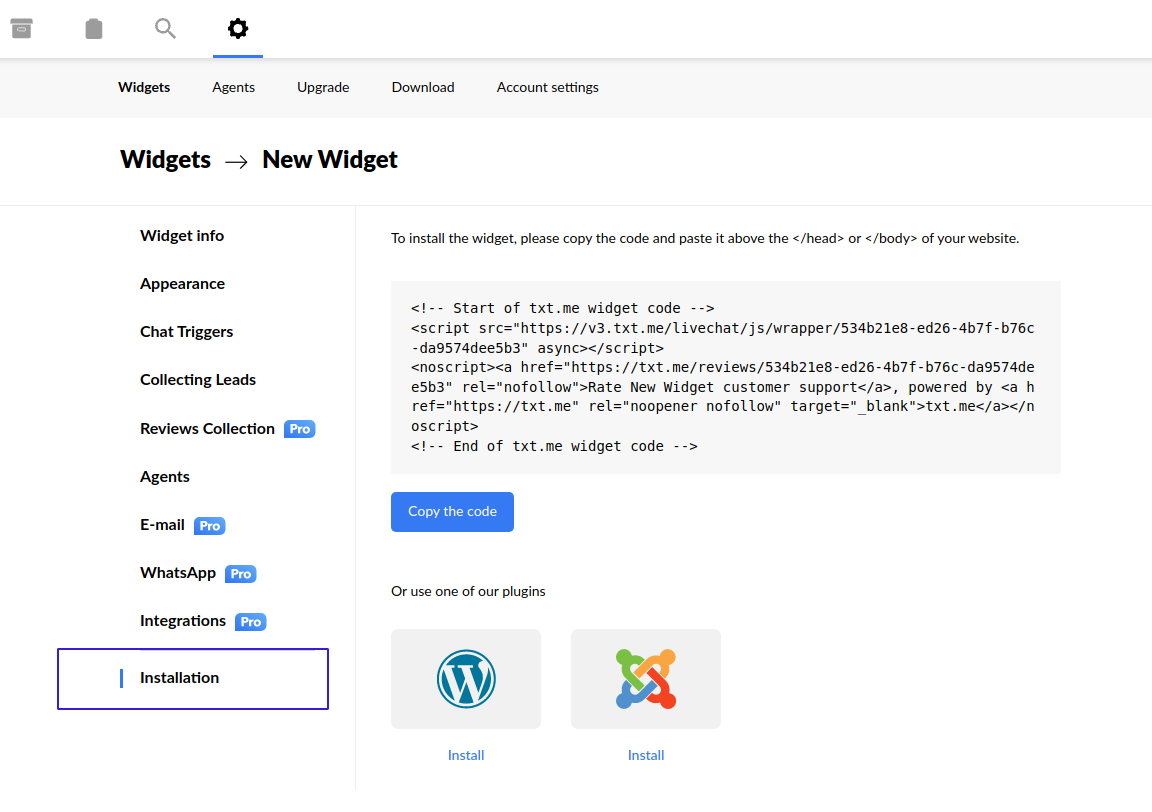 A code will appear at the top of the page
And it has instructions to copy the code on the pages of the site (you do not need any of this, we have already prepared it on our application)

You only need to copy the ID number

To get the ID number, copy the code by clicking on the copy the code button

And go to the following link on our site to extract the ID number easily

https://easyconnectapp.com/txtme_id_extractor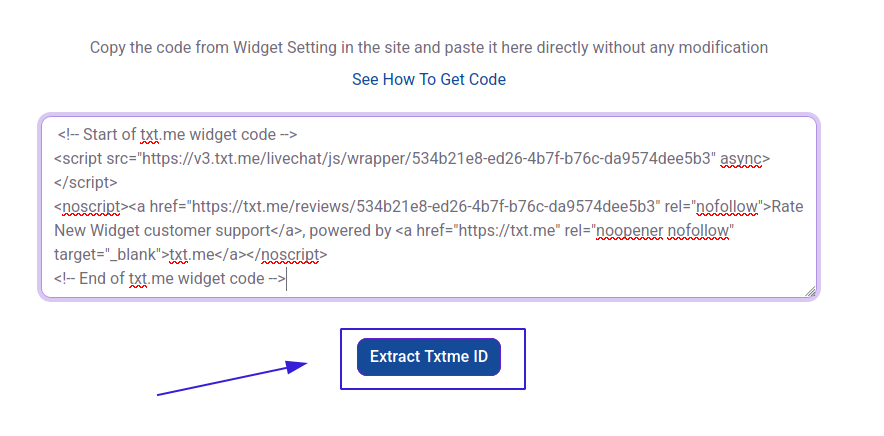 Just paste the code in the box
Click on extract and the ID number will appear below (in green).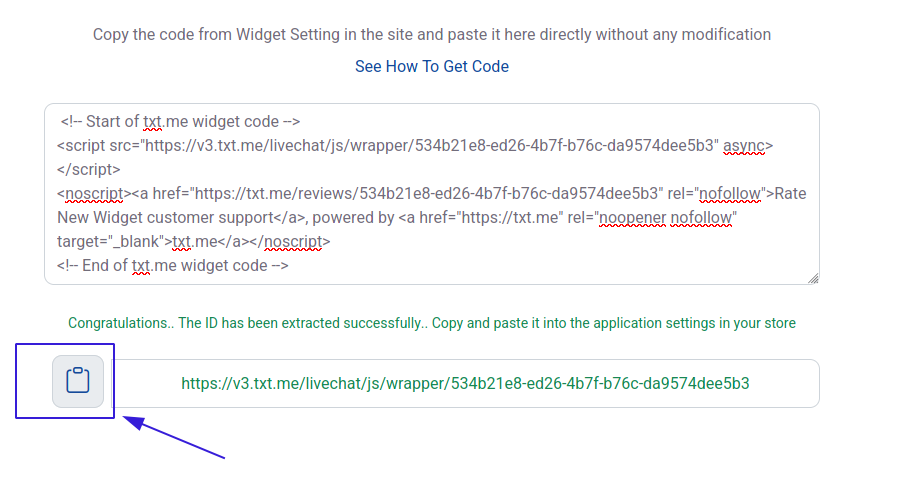 To copy the ID number - press the copy button that appears next to it.

Then head to the app settings in your store
And paste the ID number in the ID number field for the chat service.





And activate the option "Show the live chat icon in the menu" to show the live chat icon in the store,
And you can cancel its appearance at any time by disabling the option only, without the need for any other settings.

That's it ^_^